The 50 worst Beatles songs
The Beatles recorded more than 300 songs over the course of their career. Despite some of them being absolute gems, others can make your skin crawl. Here's our rundown of the 20 worst songs by the Fab Four, in chronological order.
List of The Top 20 Worst Beatles Songs
---
Don't Bother Me
When I'm Sixty-Four
You Like Me Too Much
It's All Too Much
You Can't Do That
Every Little Thing
Misery
I'm Happy Just to Dance With You
Anna
There's a Place
Dizzy Miss Lizzy
I'll Cry Instead
I Don't Want to Spoil the Party
Roll Over Beethoven
Everybody's Trying to be my Baby
Rock and Roll Music
Not a Second Time
What You're Doing
Kansas City
Honey Don't
---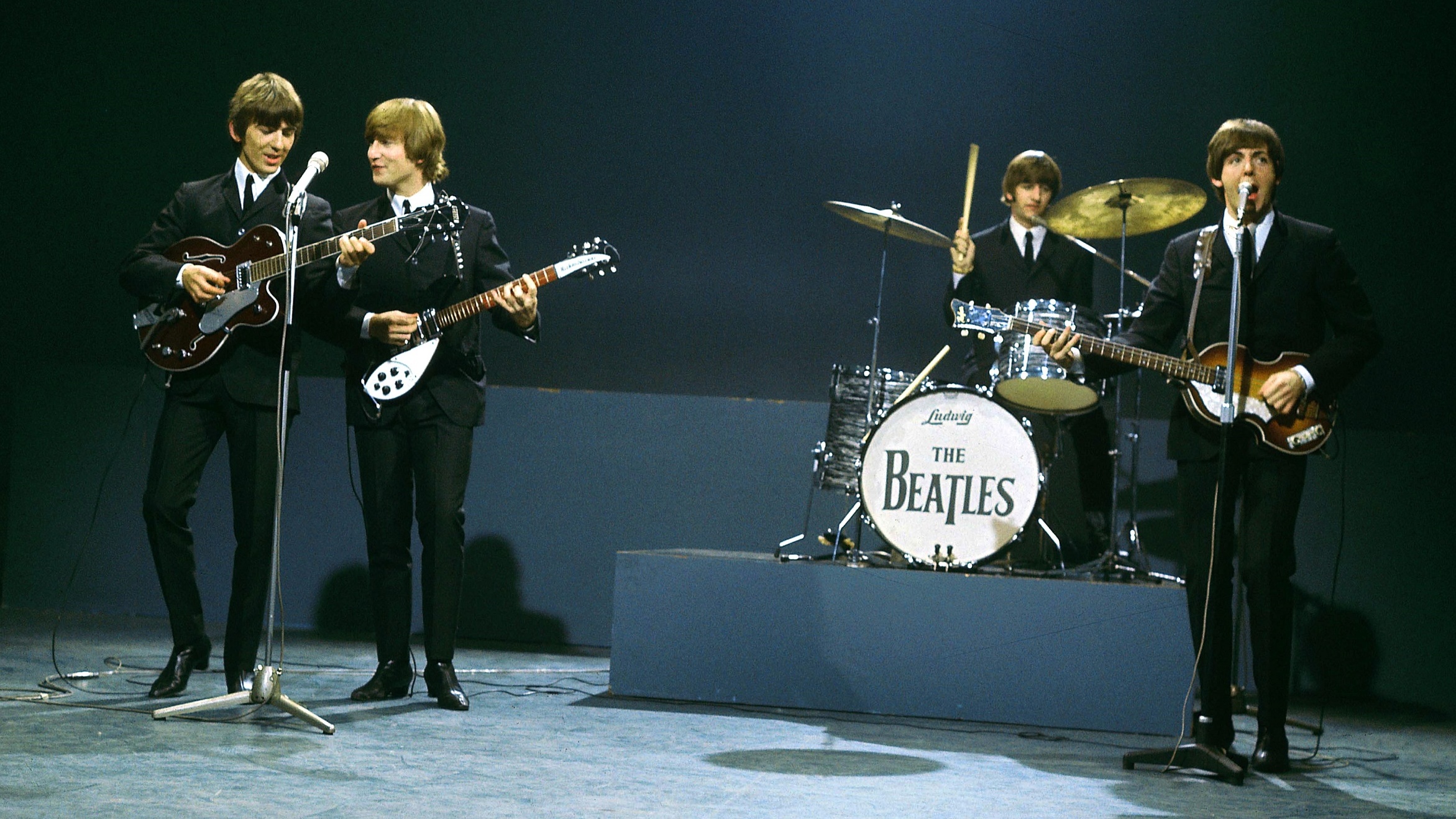 ---
50 Worst Beatles Songs Describtion
Don't Bother Me
Don't Bother Me was one of Harrison's first attempts as a songwriter, and I admit it is a solid effort, but compared to Lennon and McCartney, Harrison's songs were among the worst until Rubber Soul, and even though Don't Bother Me is catchy and has a catchy riff, it really isn't anything too memorable.
---
When I'm Sixty-Four
I'm not sure whether the idea of When I'm Sixty-Four was one of Paul's most creative ideas, or if it was just a poor decision. I mean all the Beatles' best albums seem to have one song that drag them down, Rubber Soul had What Goes On, Revolver had Yellow Submarine, and off course Sgt. Pepper had this. In all fairness When I'm Sixty-Four is really catchy, but let's face it, after hearing some of the most influential psychedelic and baroque pop of the 1960s, hearing Paul sing a silly jazz song that sounds like a generic 1940s swing song might not have been the best idea to place in the middle of one of the most groundbreaking and influential albums of all time. Paul did redeem himself with Honey Pie though on the White Album, which was a much better jazz song, and wasn't quite as silly as this.
---
You Like Me Too Much
The chord progression is interesting but compared to the rest of help, its pretty forgettable. George Harrison was just beginning to come out as a songwriter but was still living in the shadow of John and Paul who pretty much wrote all the hits and every great song off of Help! You Like Me Too Much is catchy but isn't really anything special.
---
It's All Too Much
I saw one of my friends lists of top 5 Beatles songs on his Facebook status and I saw this on there along with I Am the Walrus and Helter Skelter. I was a bit shocked that one, he actually was familiar with more obscure Beatles' songs like this, and two that he considers this better than songs like A Day in the Life, Strawberry Fields Forever, or even She Loves You.
It's All Too Much just feels a bit pretentious, even for the Beatles (sure in concept Tomorrow Never Knows, A Day in the Life, and even the entire Abbey Road Medley were a bit pretentious for their time, but It's All Too Much is pretentious in a different way). Its a six and a half minute psychedelic rock song with a repetitive organ riff and vocals. If this were only 2 or 3 minutes I wouldn't mind, but it just drags a bit. Harrison wrote much better songs during this time.
---
You Can't Do That
The Beatles could do about anything they wanted during 1964, they were on top of the World, they probably could have written songs about Satan and mass murder and they still would sell out concerts and pump out number 1 hits (okay maybe they wouldn't have gotten away with writing songs about Satan, that wouldn't become acceptable until Black Sabbath 10 years later, but they did end up writing a song about a serial killer with a silver hammer years later). Anyways back on topic, You Can't Do That really does feel a bit like a filler song, its catchy but doesn't really have much of a hook. It feels like a bit of an over simple song for one of the Beatles more complex (loosely using the word) albums of their early years.
---
Every Little Thing
Oddly enough, I prefer the Yes cover to this, they even put the Day Tripper riff into the intro. Every Little Thing is a pretty simple song, but again were talking about Beatles for Sale and album that set the Beatles back after Hard Days Night. Every Little Thing just doesn't stand out and doesn't have a catchy hook and sort of just feels like its a filler song, of course most of Beatles for Sale was filler.
---
Misery
Despite the fact that Please Please Me is a very enjoyable album for me, most of the songs off Please Please Me were pretty amateurish and didn't quite yet distinguish the Beatles' as being any more influential or revolutionary as the other British invasion bands at the time. Misery is a pretty simple rock n roll song that has a catchy beat, but is pretty generic overall. It sounds pretty much like every other British band at the time, and that in itself is an insult to the Beatles.
---
I'm Happy Just to Dance With You
I wish I could give George Harrison more respect during the Beatles early years, nearly every song he wrote and sang after Help! are some of the greatest Beatles' songs, however I just really didn't enjoy him as much before Rubber Soul. I'm Happy Just to Dance with You just feels like a sort of rehashed Do You Want to Know a Secret, and feels like a song that was rushed.
---
Anna
Anna is another cover song off the Beatles' first album. The reason Anna isn't one of the greatest Beatles songs has nothing to do with the fact that it's a cover, Twist and Shout is one of the greatest Beatles songs and is far superior to the original version. Anna is just a pretty generic ballad and and aside from Lennon's singing, the song just doesn't stand out. It's pretty much the definition of a filler song, and to be honest it's a bit slow moving for an early Beatles' song, ballads were really never the really the Beatles' thing until A Hard Day's Night album.
---
There's a Place
There's a Place is another slower ballad from their first album. In all honesty the Beatles first album was kind of weird, it felt like a bunch of songs put together, without much of a flow, well aside from a killer opening song and closer. There's a Place is a ballad thrown in to give us some change, after all hearing an album full of just fast rock n roll songs would get repetitive, its only common sense. However their ballads were a bit dull compared to their faster rocking songs in their early years, There's a Place is pleasant sounding but doesn't really stand out, just feels like a short filler song to give us a little break from the harder rocking songs. Its sort of like how people take breaks between exercise sets to catch their breath and energize, or people take breaks during intense sex or masturbation sessions so their bodies don't explode from all the tension, okay maybe everyone doesn't take breaks during these but There's a Place is pretty much the equivalent of that.
---
Dizzy Miss Lizzy
Help! is a great album, and arguably the greatest album of the Beatles' early rock n roll years, however Dizzy Miss Lizzy was a horribly choice for an album closer, although I must admit, its no better than Beatles for Sale which ended with Everybody's Trying to Be My Baby, and well Money was a solid cover, With the Beatles could have also used a stronger closing song.
I'm not expecting A Day in the Life, but I wouldn't have minded if the album ended with Yesterday, it's just that John Lennon wanted to be an asshole and deny Paul the satisfaction of closing the album with his solo song, so he did one of his rock n roll covers. By this point the Beatles were abandoning cover songs, and this is their final cover song, but on an album of great original songs like Help!,
The Night Before, and I've Just Seen a Face, this just feels a bit out of place, and feels more like a B-side. Dizzy Miss Lizzy isn't necessarily a bad cover, it does rock, but it feels like something that should have been on Beatles for Sale instead of Help! and on top of that it's another unnecessary cover.
---
I'll Cry Instead
The Beatles had a thing going where they needed at least one country inspired song per album, Please Please Me had Chains, With the Beatles had Devil in Her Heart, Beatles for Sale had Honey Don't, Help! had Act Naturally you catch the drift, the Beatles were fans of country western and much how they liked covering motown and R&B songs on their early albums, they liked giving their fans a taste of country every now and then. And well lets just say the Beatles were better rock stars than country stars. I'll Cry Instead is simply the Beatles having fun messing around with country, its catchy but in the end forgettable and insignificant next to their bigger hits off the album.
---
I Don't Want to Spoil the Party
Its catchy and better than most of the Beatles for Sale album, but still, compared to their original songs off of Hard Days Night, this was a bit of a set back, it sounds like it belongs on With the Beatles, not to mention its the Beatles trying to do country again, not their strongest area.
---
Roll Over Beethoven
I do give the Beatles credit for deciding to pay homage to Chuck Berry rather than doing a bunch of Elvis covers, but when you compare Roll Over Beethoven to Berry's you begin to realize how hard it rocked for its time. The Beatles' version is catchy and the guitar riff is cool, but at the same time, Berry's version just has much more energy and rocks a lot harder. Although the cover itself isn't bad, it really isn't great either.
---
Everybody's Trying to be my Baby
It's incredible how the Beatles' decided to include two Carl Perkins songs on their Beatles for Sale album, and well those were two of their weakest songs, but I must admit they are two very fun and catchy songs. It's just the fact that this song doesn't really do much outside of being mildly catchy, it has a catchy beat, but in the end it's a pretty generic cover to end an album with.
---
Rock and Roll Music
Rock and Roll Music is another attempt by the Beatles to pay tribute to Chuck Berry, only this time Lennon is on lead vocals. Lennon actually gives some good rock vocals, but again compared to the original version, this is pretty watered down and just feels like another Beatles cover, which at the time was starting to get annoying, luckily Beatles for Sale was their last album that primarily included cover songs.
---
Not a Second Time
Not a Second Time is just boring and forgettable. Even George Harrison doesn't appear on the song, it's a piano/acoustic guitar driven soft rock song.
---
What You're Doing
Beatles for Sale is a weird album because it has a really great opening 3 songs all written by the Beatles themselves, then the album goes into a series of cover songs, occasionally giving us an original song, ultimately ending up concluding on a cover song. What You're Doing comes near the end yet you can tell most of the work on the Beatles for Sale album went into the first 3 songs and I'll Follow the Sun, all the other original songs feel a bit rushed and lacking, and What You're Doing feels a bit like a throw away song. It has a bit of a catchy riff but in the end is pretty forgettable.
---
Kansas City
I must admit, I give Paul at least a B for effort in his attempt to cover 50s rock n roll songs during the Beatles early years, but lets face it, Paul was a better pop singer and this cover just doesn't do much justice for the original. It's cool hearing Paul's voice, but really, it's just another generic cover song that could be considered album filler.
---
Honey Don't
I generally enjoyed the Beatles' country western covers during their early years, but I do have to admit, as fun as it is hearing the Beatles' play country western music, it never really was their strong suit either. Chains is just a pretty straightforward 4/4 country
---
Chains
I must admit, Chains has some pretty cool harmonica and it is our first taste of George Harrison's vocals, however Chains is just another filler song, that is your average slice of 4/4 rock and roll, and although I do enjoy the catchy bass beat, the song really doesn't offer anything special other than being slightly catchy.
---
Thank You Girl
I have to admit, Thank you Girl is pretty catchy for a very early Beatles' song, but compared to their other early singles like I Want to Hold Your Hand and From Me to You, Thank You Girl was really only just worthy of B-Side status. It isn't all that original and just doesn't have the energy and passion behind it the Beatles other early hits had.
---
Long Tall Sally
Here we have Paul again attempting 50s rock n roll, and well we get another cover that pales in comparison to the original. It's just another cover that doesn't have the energy and life behind it of the original. Paul does redeem himself on I'm Down which he sings in a similar vocal style.
---
Devil in her Heart
Devil in her Heart is yet another country western cover, and I have to admit, it is one of the most forgettable songs off the album With the Beatles, although Harrison actually does a solid job singing. It just feels a bit flat and the song itself isn't very memorable.
---
Words of Love
I admit, I never really was a fun of Buddy Holly's music, it all sort of sounded similar, although Peggy Sue and That'll Be the Day are pretty good, I admit Lennon in his early years kind of resembled Buddy Holly and it seemed right up Lennon's alley, so naturally we get a Buddy Holly cover, only it really is quite forgettable. I wish the Beatles would have chose Peggy Sue instead of this, Words of Love is just a bit slow and is forgettable.
---
Please Mister Postman
Kind of weird that the Beatles covered this song, kind of like how the Beatles covered Boys which was a song meant to be sung by girls about their boyfriends. Please Mister Postman was done better by the Marvelettes, the Beatles version is just another generic rock n roll cover from their early years. Its really a shame the Beatles early years mainly consisted of these types of covers, sure they may have been energetic, but they lacked the soul and emotion the original versions often had.
---
Little Child
As fun and catchy as this song is, it is the pure definition of filler song, the harmonic is catchy as hell and well we get some cool sounding piano, and the vocals are fun, but that's really it, the song is hardly anything more than a simple rock n roll song that has a catchy beat. It feels like something the Beatles could have easily wrote in 10 minutes on the spot after they ran out of ideas for original songs.
---
Matchbox
Ringo sure loved covering Carl Perkins, this is the second Perkins' song Ringo sings. I have to admit, the cover itself isn't as bad as others, but again it's Ringo trying to do country, and that alone is an issue. It's just a typical, basic rock n roll song sung by Ringo, and is nothing special when you compare it to their other singles during this time like Hard Day's Night and I Feel Fine.
---
Baby It's You
Baby It's You is one of my lesser favorite songs off Please Please Me. It's just not too interesting overall, and I much preferred the Beatles faster moving rock n roll songs during their early years, they just weren't exciting when they did slower songs, at least until Hard Day's Night album. John's vocals are kind of cool though, even if the sha las are kind of annoying.
---
All I've Got to Do
All I've Got to Do is a pretty typical early 60s sounding song, but the fact is that there really isn't anything too unique about it other than the fact that the bass used chords. It sounds like every other British invasion band, and when the Beatles weren't able to stand out as a band amid the 100s of other British invasion bands, thats when I found them at their weakest. All I've Got to Do is really one of their more forgettable songs from one of their more forgettable albums, and its really just a filler song, or at least feels like one, and that's all that needs to be said.
---
Bad Boy
John Lennon has the vocals but Bad Boy just comes off as another cover song, and considering the Beatles had so many great original songs by this time, its a wonder why they were still bothering with covers. Bad Boy isn't the most memorable.
---
Tell Me What You See
Talk about a completely forgettable song, even the Beatles themselves don't remember who wrote the song really, John said he wasn't sure if he completely wrote it or had help from Paul and Paul said it wasn't very memorable. It's really songs like this that separated albums like Help! from say Rubber Soul or Revolver, that didn't have too many forgettable songs, not saying those albums didn't have their share of average songs, but at least they didn't really have throw away songs, well at least Revolver or Sgt. Pepper didn't.
---
I'll Get You
I'll Get You is another forgettable B-Side of the Beatles' early years. I have to admit, I'll Get You isn't very good when compared to the rest of the Beatles' singles during the time, even Thank You Girl has more originality and energy behind it than this. I guess the Oh Yeahs are kind of cool, but everything else is just bland and this feels like a throw away song in a way.
---
Flying
The closest the Beatles had to an instrumental before Flying was Within You Without You with its long instrumental passage, but lets face it, the Beatles weren't an instrumental band, their songs relied heavily on their vocal melodies, harmonies, and without the vocals, its just not the Beatles. Its not like Pink Floyd where they could do long instrumental passages and create beautiful melodies with their effects and tones, so Flying came as a bit of a weird song that feels like it was just tagged onto the album to fill space up. Flying isn't really that bad of a song, but when you think of how unnecessary the song is compared to the rest of the album, you realize it could easily have been removed with little to no cost to the listening experience. Its really just a generic soft psychedelic song.
---
What Goes On
To be honest sticking a country vibe song in the middle of a mainly folk oriented album might have been a questionable choice and on top of that who else to sing it than Ringo since he needed his one song per album (although for some reason they refused to give him any songs on Hard Days Night for some reason. Aside from being mildly catchy, its the most forgettable song on the album, even more than Run for Your Life.
---
Mr. Moonlight
Mr. Moonlight is a great example of John spilling his vocals out over a less memorable cover song. I actually enjoy Mr. Moonlight because of John's energetic and catchy vocals, but aside from that the music in the background is pretty cheesy, we get a roller rink sounding organ solo in the middle of the song and Mr. Moonlight, despite being a decent cover song, just feels a bit generic
---
Hold Me Tight
John said in an interview he didn't care much for this song, sure most of With the Beatles was a bit underwhelming, at least compared to what preceded and succeeded it, but Hold Me Tight was pretty dull compared to their other original songs at the time. It felt like a generic early 60s rock n roll song, catchy riff, happy go lucky vocals, something you'd expect from a group like Herman's Hermits. It just doesn't feel like the Beatles for some reason, just a little filler song on an album composed of mainly filler material.
---
It's Only Love
It's Only Love is one of the filler songs on Help!, its actually one of the most forgettable Beatles songs. I know pretty much every Beatles song, but there are a few that actually take me a while to remember and this is one that takes a while to come to mind. It has sort of a weird echo type guitar effect, and just feels out of place on such a good album, sort of the equivalent of what Yellow Submarine was to Revolver, even John said that it was an awful song and Paul admitted it was just filler and wasn't meant to be taken too literal. Its just a throwaway that was tagged on the album.
---
Yellow Submarine
Yellow Submarine is one of the Beatles' most recognized songs, it doesn't really piss me off so much that Ringo is the one singing, the fact that the song has silly lyrics, or even the fact that the song is a blemish on a masterpiece of an album. What really gets at me is the fact that more people recognize this song than their other masterpieces during this time. Taxman, I'm Only Sleeping, and even For No One all live in the shadow of this and nothing bothers me more. It's the fact that you have people who are trying to get into the Beatles' and Yellow Submarine is one of the first songs to pop up on youtube, it's really a shame a band as great as the Beatles could create a hit so annoying.
What really makes Yellow Submarine annoying is the fact that it sounds like a drinking song that drunk people sing at bars when they're too inebriated to think anymore. It's the pure definition of karaoke night, and let's face it, there are only a handful of good karaoke songs. Ringo's voice is just irritating, the acoustic guitar riff just doesn't end and keeps going on and on, and on top of that the we all live in a yellow submarine harmony, it's cheesy and buries itself deep inside of your mind so you'll never forget it. I can't help but laugh and wonder if the Beatles' realized this song would be so annoying and catchy that it would top the charts, or if they were just all stoned and didn't realize the amount of impact this song would have on pop culture.
I must admit, the song spun off a cool movie, and hell I'll even admit the song is cheesy and catchy enough to be somewhat enjoyable, but this is a pretty bad song considering the Beatles were writing songs like Tomorrow Never Knows and Paperback Writer during this same time. I wish people would just stop singing Yellow Submarine and look pasts its cheesiness, and start digging deeper into the Beatles' catalog.
---
You Know My Name (Look Up the Number)
This is one of the only Beatles' joke songs, perhaps only joke song if you decide not to count Wild Honey Pie or I Am the Walrus. We get the Beatles' trying to do funky jazz and goofing around on vocals singing in funny voices and you can even hear some Monty Python influence in this song. In a sense it's not a bad joke song, but as an actual song, it isn't very good. It feels like something you'd hear off a comedy album, not something you'd expect to hear on a Beatles' record.
---
Boys
I don't mean to hate on Ringo, but aside from With a Little Help from my Friends and maybe Octopus' Garden, Ringo should have never been allowed to sing lead vocals. Boys is by far the weakest song off of Please Please Me, although I must admit, it's not just Ringo, it's the fact that the song is just a very generic doo wop song, and even the Beatles' can't bring life to it. Not to mention it's kind of weird hearing the Beatles sing a song about boys, when pretty much all the rest of their songs at the time were about girls.
---
Maggie Mae
Oh dirty Maggie Mae, dirty dirty dirty, obviously the Beatles meant she didn't shower much and her skin was dirty, I don't quite know what else they could mean by that word this was the hippy era after all, and hippies were pretty dirty and didn't take showers or practice good hygiene. The Let It Be album had to be one of the most shoddily put together by the Beatles consisting half of live songs performed at the roof top concert, the ones that weren't from the roof top concert were controversially overdubbed with horns and strings, not to mention two throw away joke songs were put in. Maggie Mae is pretty much a filler sort of interlude song, but again its more of a joke than a song.
---
Act Naturally
God this is the first song where Ringo truly was annoying, sure Boys was pretty bad, but when Ringo tried singing country, it just got worse. Act naturally is a bit catchy but then when Ringo comes in a wails They're Gonna Put Me int the Movies, you realize the song is just going straight down from there. Ringo is completely out of tune on this song, and I'm not the hugest country fan either, so Ringo+Country=Lesser Favorite Beatles song
---
You Really Got a Hold on Me
This is easily one of my least favorite Beatles' covers, in fact I'd even say it's in my bottom 5 Beatles' cover songs. I have to admit, You Really Got a Hold of Me was never really my favorite Smokey Robinson song, but I do enjoy his version, but the Beatles' just don't sing the song with the same emotion as the original, and their version comes out flat and lifeless. The Beatles' covering motown was usually a hit or miss, and well hear it missed horribly.
---
All Together Now
The Beatles were evil geniuses. Its true that they created some of the best, most original songs of all time, and weren't complete sell outs, were not talking about the Monkees or Herman's Hermits here, after all Revolver and Sgt. Pepper only had a few hit singles and most of the songs on those albums consisted of non-single songs that weren't very radio friendly, imagine hearing a song like A Day in the Life, Tomorrow Never Knows, or Being for the Benefit of Mr. Kite on the radio back in those days.
However the Beatles still needed to release their catchy, pop songs to keep up with the Monkees, so we got songs like All Together Now and Lady Madonna. All Together Now is pretty much a slightly less annoying Yellow Submarine, a childish sing a long played on an acoustic guitar sung in an upbeat manner, thankfully not by Ringo this time. This song was actually on a cellphone commercial a few years back. Its so catchy you won't be able to get it out of your head, but its equally annoying and makes you want to put on Sgt Pepper or Magical Mystery Tour to drown it out with some psychedelic pop or baroque music.
---
Dig It
I know this hardly qualifies as a song, but technically it is and I'll count it. Pretty much the Beatles get drunk and decide to put a joke song in the middle of their final album, where they make some musical references, you can hear in John's voice that he is holding back laughing is ass off any minute, the Beatle's were such trolls, and the fact that their final single was a jazzy comedy song with John muttering nonsense over sloppily played jazz music with the background vocals screaming in a very British monty pythonish tone. Yeah, lucky for us the troll isn't very long.
---
Slow Down
Of all the cover songs the Beatles did, Slow Down may be my least favorite. It's just very amateurish sounding and repetitive as hell. Even the guitar solo isn't very interesting, and the drumming is very sloppy sounding. John's vocals aren't as effective here, and you can tell he's trying, but let's face it, none of the Beatles' are at their best here
---
Wild Honey Pie
Wild Honey Pie is catchy as hell for the short minute it runs for, but at the same time, it really isn't anything special, just a repetitive guitar riff, with Paul shrieking out some out of tune vocals.
---
Don't Pass Me By
Ringo gets drunk and decides to write a song. That's basically it. I believe this and Octopus' Garden are the only two songs Ringo ever wrote with the Beatles, and at least Octopus' Garden had George write most of the guitar part so that didn't go over too bad, but this is all Ringo, the annoying echo piano riff with Ringo sounding like hes drunk singing country.
If Act Naturally wasn't bad enough, there's a reason Ringo was the drummer and not the song writer for the band, we love you Ringo, on other drummer could have done your job so well and you were absolutely needed to keep the Beatles together, but that doesn't mean you need to start writting your own songs just because you're living in the shadow of your three other band mates.
If it makes you feel better, George was also living under the shadows of John and George, even when he started making hits, people were still noticing John and Paul more. So Ringo get behind those drums and start banging away and put down your notepad or whatever you write your music on.
---
Revolution 9
Possibly the Beatles most controversial songs, some fans claim it to be revolutionary and ground breaking, others see it just a collage of random things. That's pretty much what it is, a bunch of eerie noises and sound effects put together over random clips, and of course it was the work of John and Yoko. I wouldn't mind Revolution 9 so much if it were released as a B-Side or even on a separate album by John and Yoko, but no, it was put on near the end of the White Album.
Its not really what I'd call music, and well calling this art is also highly debatable, but I don't really find anything too musical about this, if this were only 3 minutes it wouldn't be bad, but it drags out over 8 minutes making it one of the longest Beatles songs, and lets just say Revolution 9 is pretty much Yoko Ono's influence on John because without Yoko I'm pretty sure this wouldn't have been made.
---
Follow Us on Googlenews, Medium, Twitter, Tumblr, Facebook and Reddit to Get Updates and the Latest News About the Crypto World, Entertainments and more